Produced in Partnership with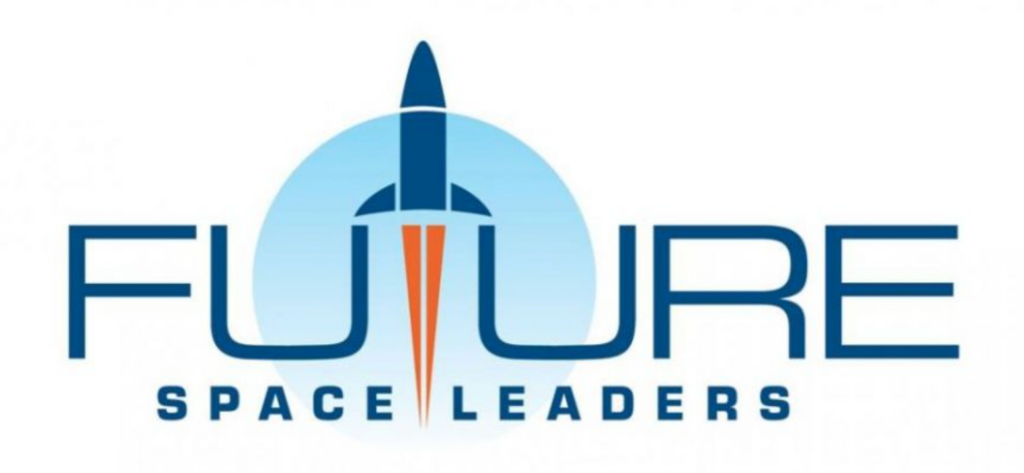 A series of fast-paced inspirational talks from aerospace innovators and leaders
Drawing inspiration from "TEDx," SGx cultivates an atmosphere that encourages young professionals, industry experts, and government leaders to convene and exchange valuable insights and experiences. The program is addresses critical challenges and presents groundbreaking ideas, igniting the aspirations of future space pioneers. Taking place over the first two days of SATELLITE, SGx offers students, young professionals, and emerging figures in the government and commercial space sectors a platform to deliver engaging talks, sharing fresh perspectives on the history, current state, and future prospects of space commerce and exploration.
SGx stands out for its ability to provide attendees with direct access to prospective employers. The event showcases a dedicated exhibit hall job fair in collaboration with Via Satellite, attracting prominent participants like Lockheed Martin, NASA's Space Communications and Navigation (SCaN) Program, Northrop Grumman, Astroscale, Iridium, and Advanced Space!
Built in partnership with the Space Generation Advisory Council (SGAC) and the Future Space Leaders Foundation (FSLF), SGx promises to be one of the most engaging and compelling events at SATELLITE 2024!
SGx2024 At-A-Glance
SGx features an exciting line-up of programming and events to deliver a meaningful experience to attendees, speakers, and sponsors.
Multiple sessions followed by moderated Q&A, broken into unique themes.
SGx Evening Reception, to follow the SATELLITE 2024 Welcome Reception.
Registration
SGx tickets will be available through the SATELLITE 2024 registration system.
Young Professional/Student Talks at SGx2023:
Steph DelPozzo, Associate, NextFed
Elias Hailu Daniel, Aerospace Engineering Student, University of Maryland College Park
Sapna Rao, Systems Engineer, Lockheed Martin Commercial Civil Space
Carson Coursey, Associate Member of the Technical Staff, The Aerospace Corporation
Rachita Puri, Aerospace Engineer, Office of Commercial Space Transportation, Federal Aviation Administration
Alex Merker, Senior Consultant, Guidehouse
Emma Louden, Astrophysics Ph.D Student, Yale University
Featured SGx2023 Presenters:
Clay Mowry, President, International Astronautical Federation (IAF)
Amelia Batcha (Moderator), Executive Officer to the Associate Administrator, Exploration Systems Development Mission Directorate, NASA
Tim Kopra, CEO, Nanoracks
John Marzano, Director, Human Landing Systems, Northrop Grumman Space Systems
Jason Hopkins, Director, Lunar Infrastructure Services, Lockheed Martin
Kristina "K" Leszczak (Moderator), Foreign Affairs Officer, U.S. Department of State's Office of Space Affairs (OES/SA)
Dr. Masami Onoda, Director, Washington D.C. Office, Japan Aerospace Exploration Agency (JAXA)
Paul Steinmetz, Consul General & Executive Director, Luxembourg Trade and Investment Office New York
Krystal Azelton, Director of Space Applications Programs, Secure World Foundation
Blake Bullock, Vice President of Communication Systems, Northrop Grumman Strategic Space Systems
Debra Facktor, Head of U.S. Space Systems, Airbus U.S. Space & Defense
Deborah (Debi) Tomek (Moderator), Senior Advisor, Space Infrastructure and Logistics, In-Space Servicing, Assembly and Manufacturing (ISAM), NASA
Eric Ingram, Founder & CEO, Scout
Dr. Trevor Bennett, Co-Founder, Starfish Space
Dr. Clare Martin, Executive Vice President, Astroscale U.S.
Mariah Baker, AAAS Congressional Science & Technology Fellow, Office of Senator John Hickenlooper
A.C. Charania (Moderator), Chief Technologist, NASA
Alex Gilbert, Director of Space & Planetary Regulation, Zeno Power
Dr. Gary Li, Business Development Manager, Impulse Space
Marshall Smith, Vice President, Exploration, Voyager Space
Mike French (Keynote), Vice President for Space Systems, AIA
Dr. Tom Colvin

(Keynote),

Senior Policy Advisor in the Office of Technology, Policy, and Strategy (OTPS), NASA
Brandi Burnett, Sustainability Director, Northrop Grumman Space Systems
SGx SPONSOR OPPORTUNITIES
Interested in becoming a sponsor of SGx? Contact Ashley Peter (ashley.peter@spacegeneration.org) to start the discussion!
---