Lori Garver and Tess Hatch to discuss "The Future Space Economy" during a fireside chat at the Monday Keynote Luncheon on March 13, 2023.
*The luncheon and keynote are open to all Conference-Level attendees.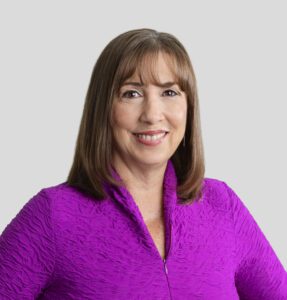 Lori Garver is a leading figure in the U.S. space program and the author of Escaping Gravity: My Quest to Transform NASA and Launch of New Space Age. She served as the NASA Deputy Administrator and led the agency's transition team for the Obama Administration from 2008 – 2013. Previous senior executive roles have included Associate Administrator of Policy and Plans at NASA, General Manager of the Air Line Pilots Association, Vice President of Avascent, Executive Director of the National Space Society, and CEO of Earthrise Alliance.
Garver is a non-resident Senior Fellow at the Belfer Center for Science and International Affairs at Harvard's Kennedy School and serves as an Operating Advisor at Bessemer Venture Partners. Lori is a member of the Board of Directors of Hydrosat and a strategic advisor to several leading aerospace corporations, including Sierra Space, World View, and Orbite Space.
Lori is a Co-Founder of the Brooke Owens Fellowship, an aerospace internship and mentorship program for collegiate women and gender minorities. Garver is the recipient of numerous honors and awards including AIAA's 2021 Public Service Award, the 2020 Lifetime Achievement Award from Women in Aerospace, the National Space Society's 2020 Robert Heinlein Award, three NASA Distinguished Service Medals and an Honorary Doctorate from Colorado College. She holds a B.A. in Political Economy from Colorado College and an M.A. in Science, Technology and Public Policy from the George Washington University.
---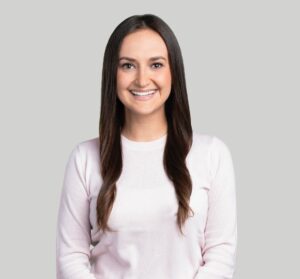 Tess invests in technology and people who believe as strongly as she does that frontier technology will develop solutions for societal problems. She is a partner at Bessemer Venture Partners fostering entrepreneurship of frontier technology, specifically the commercialization of space, drones, autonomous vehicles, and agriculture and food technology.
Tess currently serves as a board director for Phantom Auto, Spire Global, and Iris Automation, and as a board observer for Rocket Lab, DroneDeploy, Velo3D, Forever Oceans, and Crosschq. She was included in Forbes' 30 Under 30 in Venture Capital. She speaks and is published regularly on Bloomberg, TechCrunch and other publications on space and frontier technology.
Tess earned a Bachelor's degree in aerospace engineering from the University of Michigan and a Master's degree in aeronautics and astronautics engineering from Stanford. She went on to work for Boeing and then SpaceX where she worked with the government on integrating its payloads with the Falcon9 rocket. She remains close to her alma mater by co-teaching a class at Stanford, serving on the board of advisors for the Stanford Technology Ventures Program, and founding the Stanford Aero/Astro Alumni Association.
Tess is passionate about space exploration and imagines a future where we all travel to space. She hopes to one day take a trip herself.